Each one of us is unique. Our bodies do not react the same way, and our bodies may not look the same, but at the end of the day, each and every one of us is beautiful.
Some of us are more conscious about our figure than the rest, and some may not even know what type of body they have.
As it will not be possible to break down all the different types of figures in one article, we are going to turn our focus to what is considered full figured vs. curvy.
First of all, we all need to be aware that both the terms are used to refer to women.
We got you if you do not know the difference or are just a girl looking for fits that will suit your body type (either full-figured or curvy)! Let's get started.
Who Is A Full Figured Woman?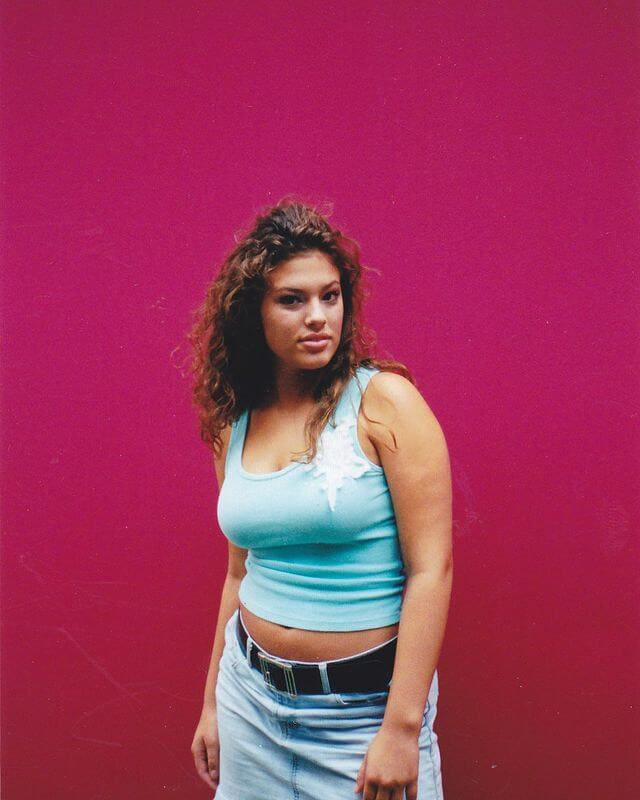 The term "full-figured" has a different meaning depending on who we ask.
In the fashion industry, a woman wearing something above size 12 is considered a full-figured woman. As the name term itself suggests, a full-figured woman is someone with wider hips, fuller breasts, and a rounded butt.
Some of the other words used on the internet as an alternative for "full-figured" are thick or voluptuous. It is important to you know that "full-figured" does not mean obese or overweight; it can just be that your body weight and fat are distributed equally around your body.
Some of the well-known full-figure women are: 
Queen Latifah
Whitney Thompson
Melissa McCarthy
Rebel Wilson
Adele
Mo'Nique
Jennifer Hudson
Ashley Graham
Tess Holliday
Gabourey Sidibe
Megan Thee Stallion
The recent most studies reveal that there is an increase in size and an average woman is between size 16-18. This size range is more on the lower end of the plus size. This brings us to an interesting fact that brands are actually not becoming more size exclusive, but they are just trying to update their size to fit the average woman.
Refer to this article if you are looking for best full figure bras that lift and separate for plus size women?
Who Is A Curvy Woman?
A curvy body is a spectrum, and it is not possible to confine it to one type of body. The basic meaning behind this is that weight and fat are focused on one part of your body, creating curves. This makes a curvy body the exact opposite of a full-figured woman.
There are many well-known women with curvy body types, here are a few:
Kim Kardashian
Jennifer Lopez
Beyonce
Sophia Vergara
Scarlett Johansson
Christina Hendricks
Nicki Minaj
Marilyn Monroe
Ashley Graham
Emme Aronson
You can categorize a curvy body into five general types. They are mango, spoon, pear, hourglass, and strawberry.
The mango body type:
A woman with a mango body type has fuller hips and thighs. Your body will look like V or the tip of a mango. Hence, it has the name mango body type.
The spoon body type:
In this body type, you will have a bigger hip measurement than the waist. It resembles figure eight, and hence the lower part of the body is fuller than the upper body.
The pear body type:
For this body type, waist and bust are of almost the same measurements. The hip measurements, on the other hand, are much bigger. Your body has fuller hips and less defined hips and waist; you probably have a pear body type.
The Hourglass body type:
This type of body is the most famous one recently. An hourglass body is the most desired one at the moment. As the name itself explains, if your body looks like an hourglass, then you have an hourglass body type.
This body type has equal measurements of the shoulders and the hips, and your waist is much smaller compared to the rest of the body (which is 5 inches or lesser), resulting in an hourglass body type.
The strawberry body type:
If your upper body measurement is more than your lower body, then you have a strawberry body type. A strawberry body type just means you have fuller breasts compared to your waist, hips, and thighs.
If your body type falls under any of these categories mentioned above, then you have a curvy body.
Outfit Recommendations For Both Curvy And Full-figured Women:
There are so many outfit choices for women with fuller bodies; there are no rigid rules that you need to follow. Often times women of the larger size spectrum are told to wear particular clothes and try to restrict them, but you need to know that your body is amazing, and you need to be confident about your body. The recommendations mentioned below are just some tips you can use in general!
You can wear a form-fitting dress, and this will allow you to show off all your curves. These dresses will "minimize curves and minimize bulk."
You can find clothing that is between tight and loose. We realize that it is a bit vague, but if you find it clothes that fit you perfectly.
Try to avoid leggings or pants that are made from stretchy material. These body-hugging pants tend to make you look bigger. Instead of leggings, you can try wearing formal trousers or a pair of jeans that will compliment your body and the rest of your outfit.
If you have wider thighs or legs, you can try wearing A-line dresses. These dresses will help you flaunt your curves and will also make the dress look better.
If you have an hourglass body, then you can consider wearing jumpsuits. Jumpsuits fit your figure really well, and it is also a modest fit if you do not prefer wearing revealing clothes. 
A-line dresses and skirts: These garments are fitted at the waist and flare out at the hips, creating a balanced silhouette.
Ruched tops and dresses: Ruching is a gathering or pleating of fabric that can be very flattering on a curvy or full-figure body.
Belted dresses and tops: A belt can define the waist and create a flattering hourglass silhouette.
Wrap dresses: These dresses are very versatile and can be adjusted to fit a variety of body types.
High-waisted pants: These can help to elongate the legs and create a balanced silhouette.
Dark-wash jeans: Dark-wash jeans can be very slimming and can be dressed up or down.
Skirts with volume: A-line skirts or skirts with pleats or gathers can add volume to the lower half of the body and balance out a fuller bust.
Honestly speaking, there is no such thing as full-figured vs. a curvy figure. We all have different body types, and no one can say what is considered and what is not.
Just live your life and be happy! You need to remember that nothing should come in the way of your happiness!
We hope this article was useful to you and do keep the little tips in your mind. Live, Love, and Laugh!