Knee highs are compression hosiery that extends nearly up to the knees and come in pairs. They are also known as thigh-high socks and can be worn as a fashion accessory for casual and classic cool or warm weather apparel.
They are in the fashion industry since the '60s and '70s. Girls used to pair them with a mini skirt, particularly with schoolgirl uniforms. But soon it became incredibly popular by the release of some popular movies and music like Clueless (1995) and Baby One More Time (1999).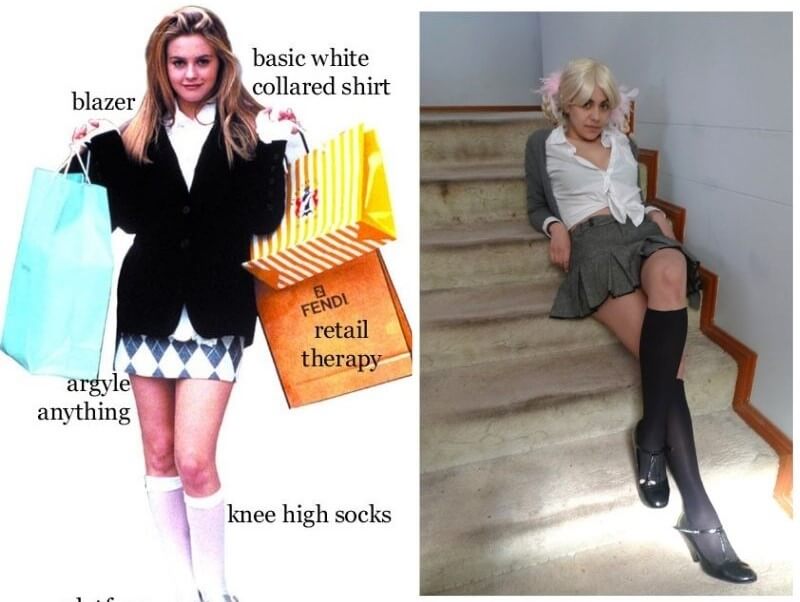 Knee Highs for Women is an important part of any woman's wardrobe. Most of the time we do focus on choosing the right shoes and clothes that fit well with our personality but we often ignore compression hosiery, knee-High Socks, compression tights. Which we should not.
Why should you wear knee-high socks?
Here are some of the major benefits of wearing snug fit knee-high socks.
Thigh-high hosiery can add undeniable sex appeal to any look. They can be worn not only inside the bedroom but also outside. Wear it on date night, office party or any on outdoor fun.
Knee-high socks are meant to offer extra support and comfort while dressing up with your skirts or other dresses. They also keep your leg warm during the winters.
If you are an athlete or walk a lot then it can help the leg recover by increasing the circulation and reducing lactic acid build-up. It can work like a protective shield for the calves, ankles and feet by giving you both performance and comfort.
You should also wear it if you are pregnant as it can prevent you from developing varicose veins.
Even if you spend a lot of hours sitting at work, you should be wearing knee-high compression socks. These socks will prevent blood clots, poor circulation, and stiffness.
In the case of recovering from surgery or an injury also it is quite useful.
It can also help in treating swelling above the knee.
How should you wear knee-high compression gear?
Knee High Socks are available in 2 different lengths:
Knee high/over the calf socks: fall a few inches below the knee. These are perfect to wear on any occassion and weather.
Over the knee socks: It is a type of hosiery that goes above your knee, but not quite to your thighs, and show a flash of skin above your knees.
Thigh high socks: reach about halfway up the thigh. These are more appealing and perfect to spiceup your date night and bedroom experience.
There is nothing special behind wearing knee-high, you only need to follow some simple steps.
First thing is to make your leg dry if they are wet. Sit in a comfortable position and gently pull the garment up slowly. If you are having difficulty wearing it, then you can apply a little cornstarch powder to your legs before putting on the socks. You should take them off while going to bed. Also, you should consult with your doctor before making it part of your daily routine or you feel any serious trouble while wearing it.