New mothers have a lot of things to concentrate on, especially when it comes to feeding the baby. Most of you are probably thinking of the different ways to easily feed your sweet baby while wearing your bra.
You will find millions of different bras that will show up if you look for a bra for feeding.
Some of the common options that show up are a maternity bra or a nursing bra, but do you know the difference? Let us explain it to you. What is the difference between a maternity and a nursing bra?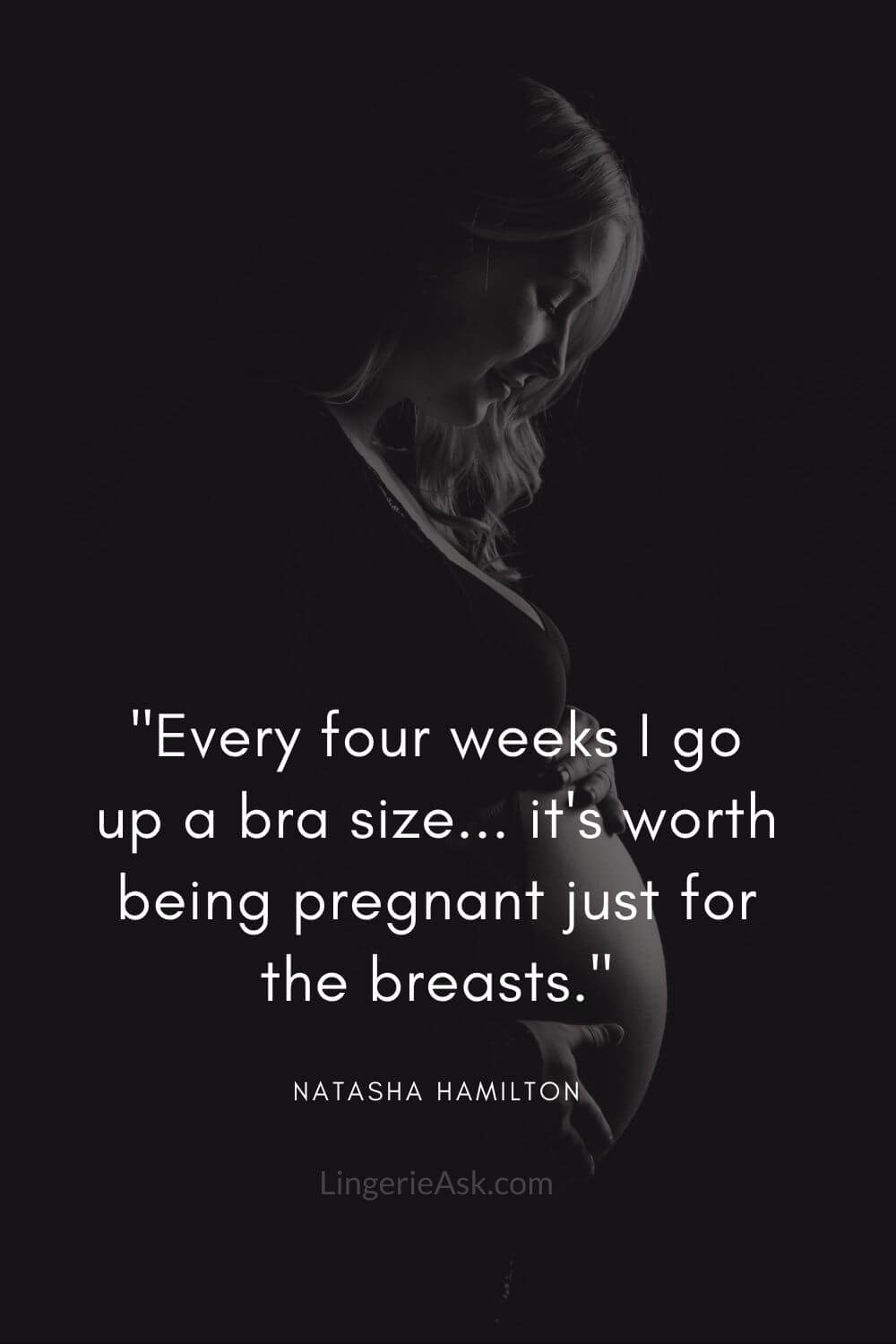 What Is A Maternity Bra?
A maternity bra is for all the mom-to-be and new moms. All the moms will know how much your breasts will grow during the pregnancy; most women go at least 2- 3 cups sizes up.
A maternity bra is made to accommodate your growing breasts and escape from those everyday tight bras.
Some of the standard features of a maternity bra are that they are really stretchy and will adjust as your body changes. The fabric is also breathable to make sure that you feel comfortable.
A maternity bra usually uses a hook and eye closure, with the additional provision of hooks so that you can change the fitting of the bra as you want. If you want a tighter fit, then you can change it; if you want a looser fit, then you can adjust that way too.
The shoulder straps of the bra are also easily adjustable to the amount of support and fitting that you want. The tighter shoulder straps, the more support you get and vice versa.
You can notice that most of the features of a maternity bra are the common features of a regular, everyday bra. If you do not find a maternity bra, or if you are not comfortable with one, you can just buy a normal bra with these features.
What is a nursing bra?
A nursing bra is specially made for moms who are breastfeeding their babies. It is truly a hassle when it comes to bras while feeding your baby. This is why you need to wear a nursing bra.
A nursing bra has special modifications that allow you to feed your baby without having to remove your whole bra.
A clasp or a hook is on the cup of the bra, and you can open the cup and feed your baby easily. This bra will come in handy to you when you have to feed in public.
During the early stages of your feeding, your breast may be more fuller and continuously growing. To accommodate this, you can buy a sports type nursing bra that will be more flexible and allow your breast to fit perfectly.
You can also choose a nursing tank top that is a layered piece that will give you everything in one.
A nursing bra is made sure that it is comfortable for you to wear. It will mostly be wirefree; if not, it will have a flexible wire that will not hurt you or dig into your skin.
However, the bra will still give you the support without underwire that you need. The claps and the hooks are designed in a way that you can easily unhook and feed them.
Conclusion:
As you can see, the difference between a nursing bra and a maternity bra is the claps or hooks. A maternity bra has no option to open the cups, but a nursing bra does.
Maternity bras will often be made out of stretchable fabric that will easily stretch as your breast grows. A nursing bra also is made of stretchy fabric, but it is not as accommodative as a maternity bra.
Some similarities between a nursing bra and a maternity bra are that they are both made to aid pregnant women and new mommies. They are made out of soft, comfortable, and breathable fabric so that the moms feel good at all times.
We hope this article about What is the difference between a maternity and nursing bra? cleared all your doubts. There is only a simple difference between them, and you can choose according to what suits you the best! All the best to all the new mommies! You guys will do great!