Bras is just more than a garment. It plays a key role in everyday fashion. Keeping that thing in mind, we tried collecting some best and funny bra quotes.
Here is our collection of some of the best and funny bra quotes. These bra captions and saying are quite interesting and some of them even have deep meaning.
So just enjoy reading and share them.
"Nothing compares to taking your bra off after a long day. -Things men will never know or understand"

― Lani Lynn Vale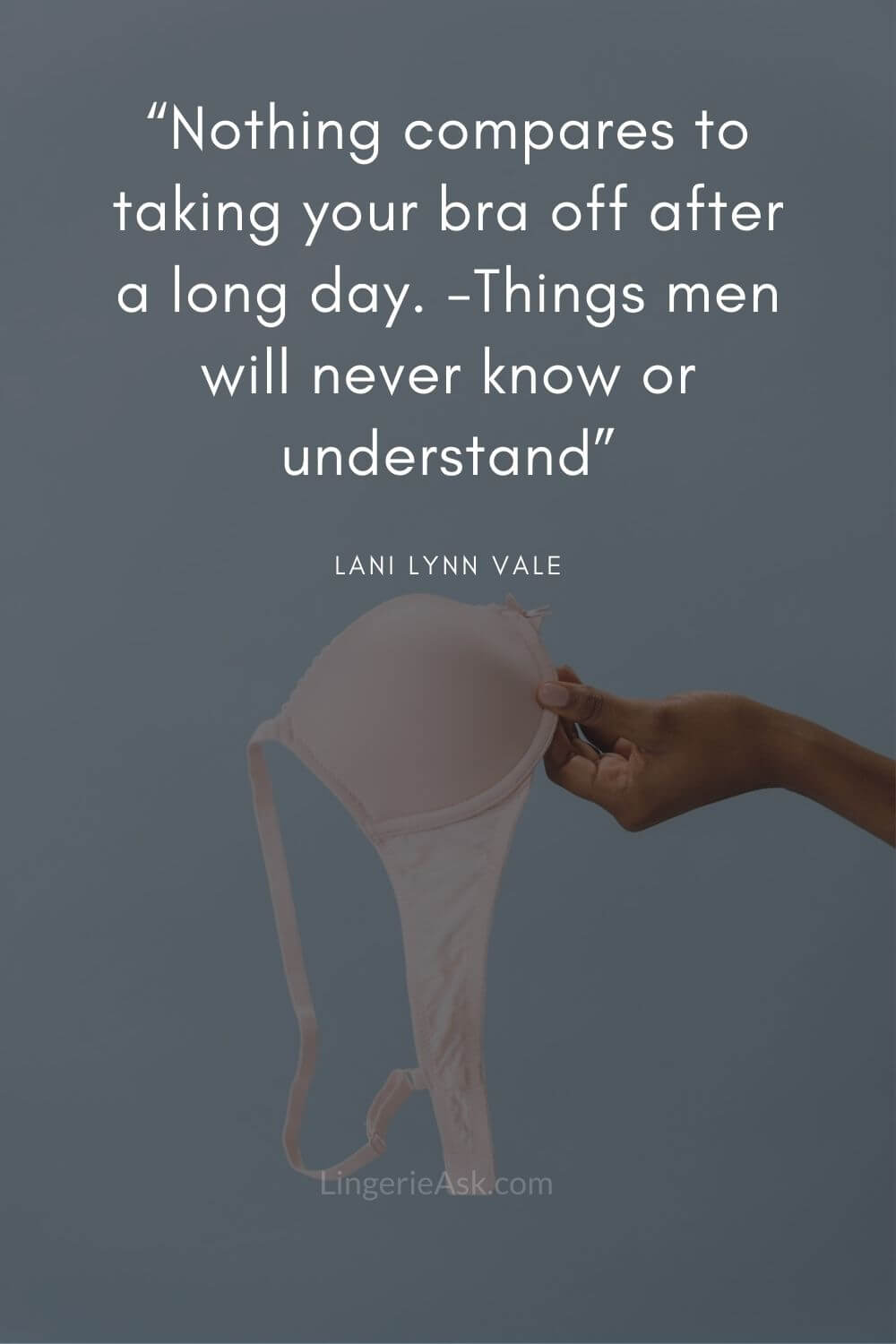 "A friend is like a good bra: hard to find, comfortable, supportive, always lifts you up, makes you look better, never lets you down or leaves you hanging, and always close to your heart."

~ Jasinda Wilder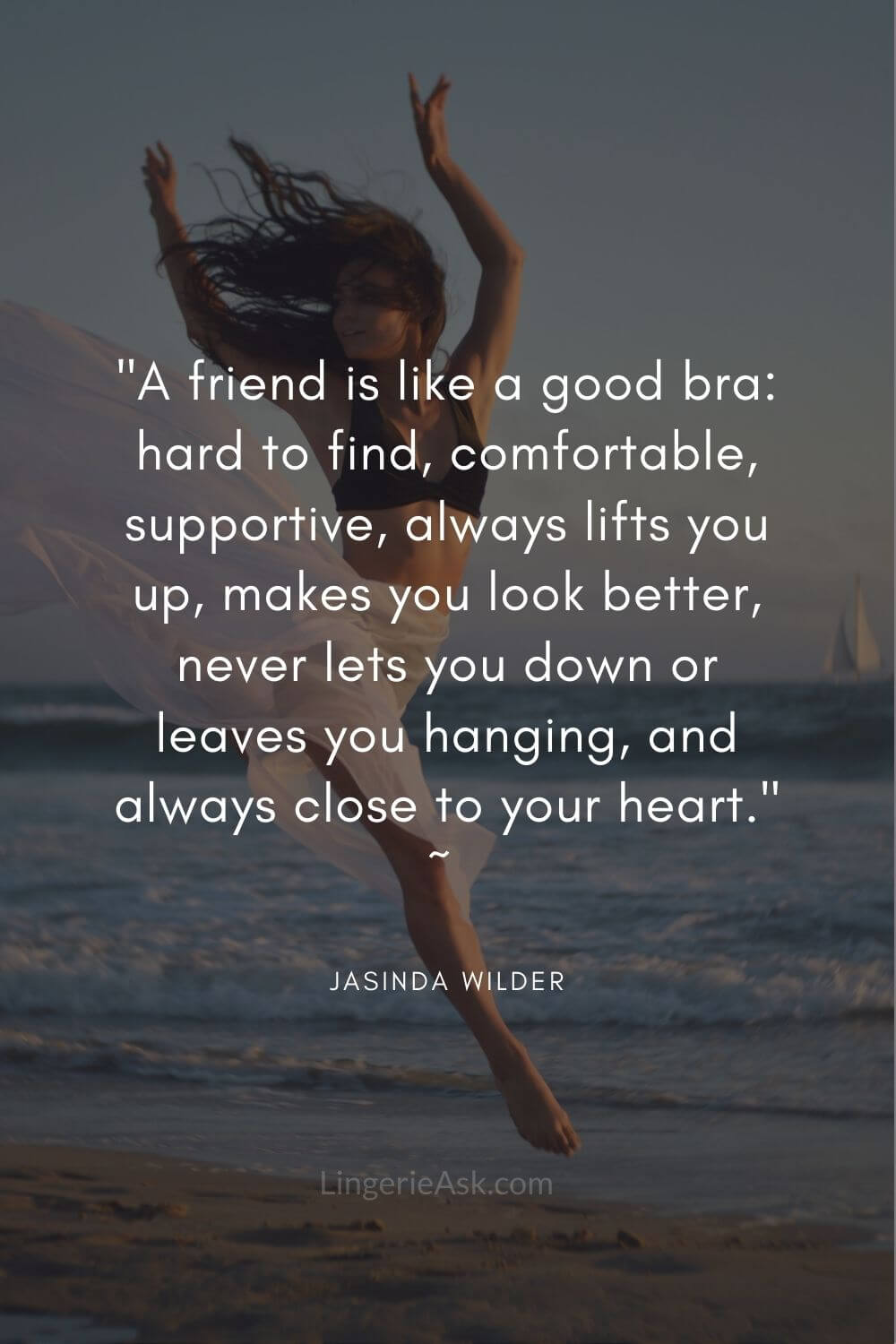 Anytime I don't have to wear a bra is a good day.

― Amanda Seales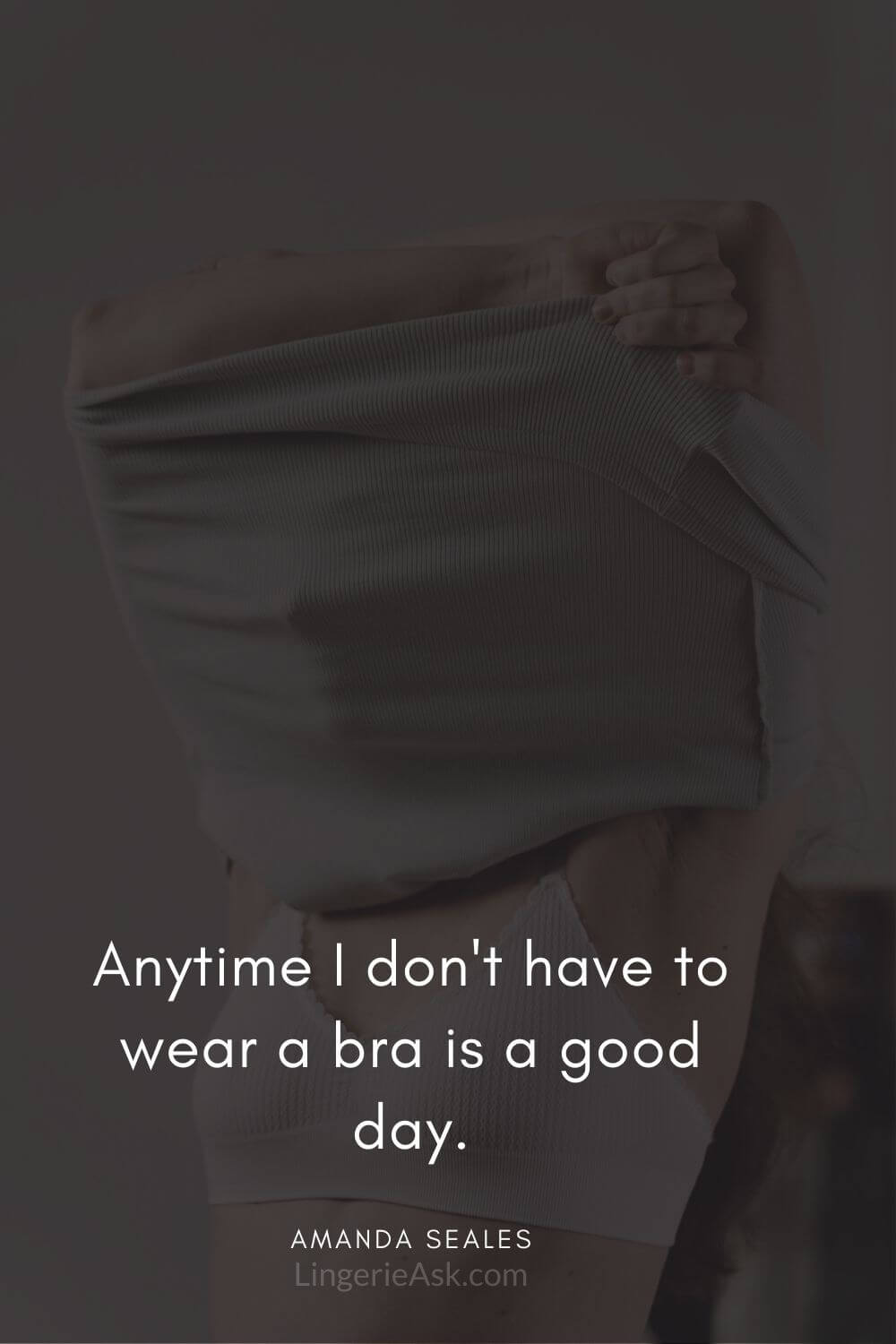 "Coffee is like a bra. 3 cups is one too many."

~ Demetri Martin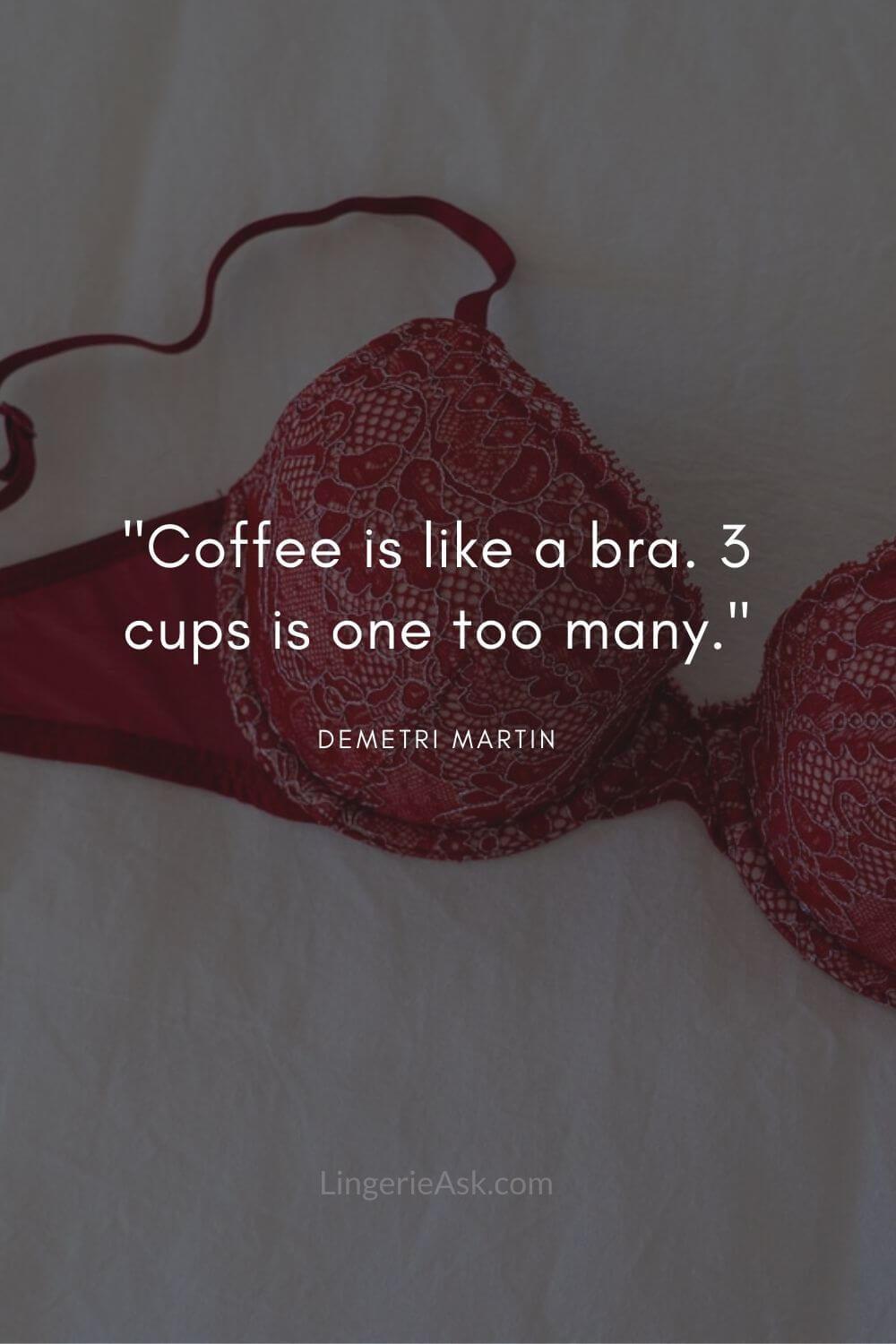 "First rule of cleavage: it's not how low you go, but where and when you show."

― Elisabeth Dale
"Bad bananas are like push-up bras–a promise of tenderness can deliver tasteless mush, and we're not supposed to complain."

― Kate Lebo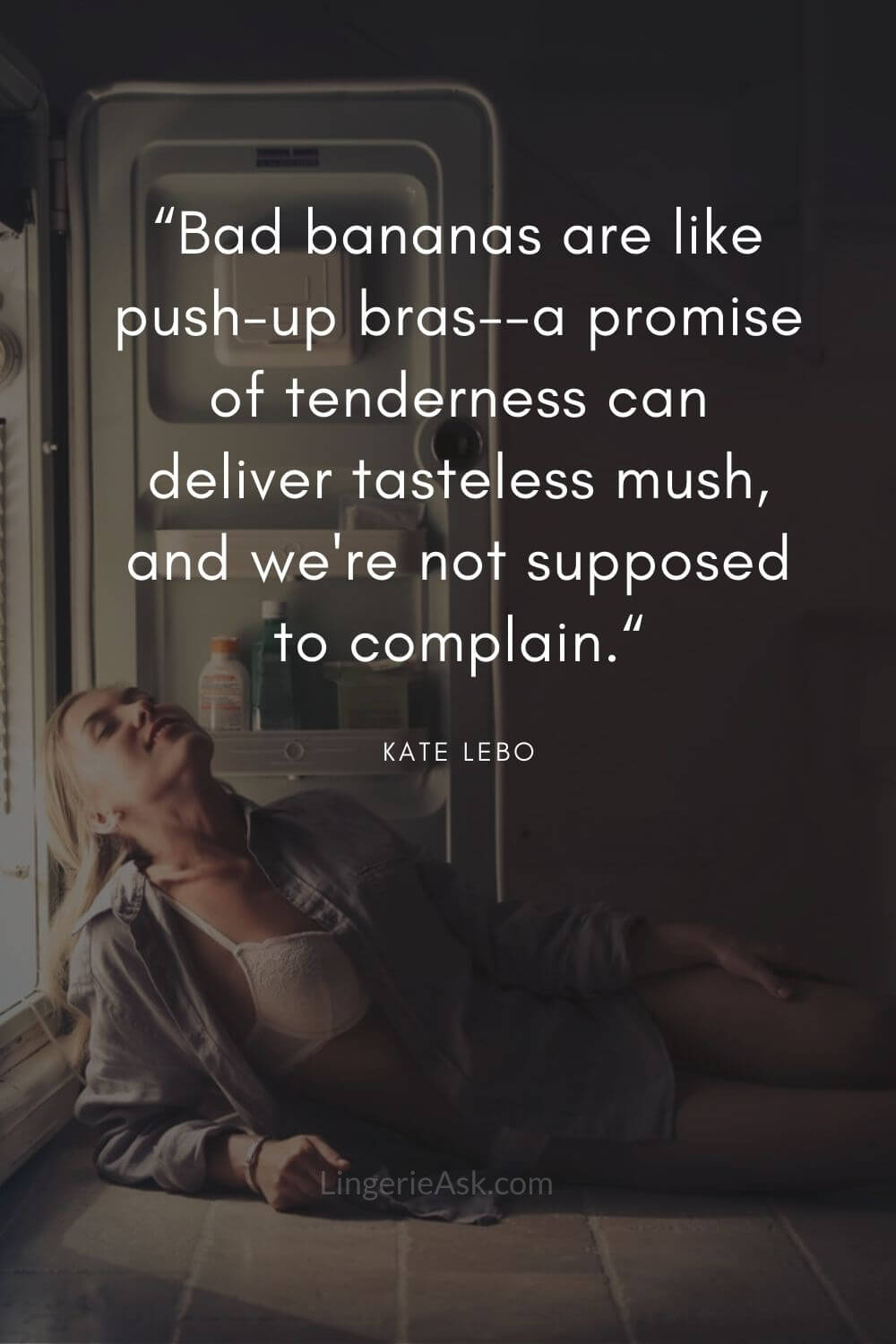 "In 1991, the average bra size in the U.S wad 34B. Today (2007) it's 36C."

― Dan Taylor
"Each individual woman's body demands to be accepted on its own terms."

~ Gloria Steinem
"Every four weeks I go up a bra size… it's worth being pregnant just for the breasts."

~ Natasha Hamilton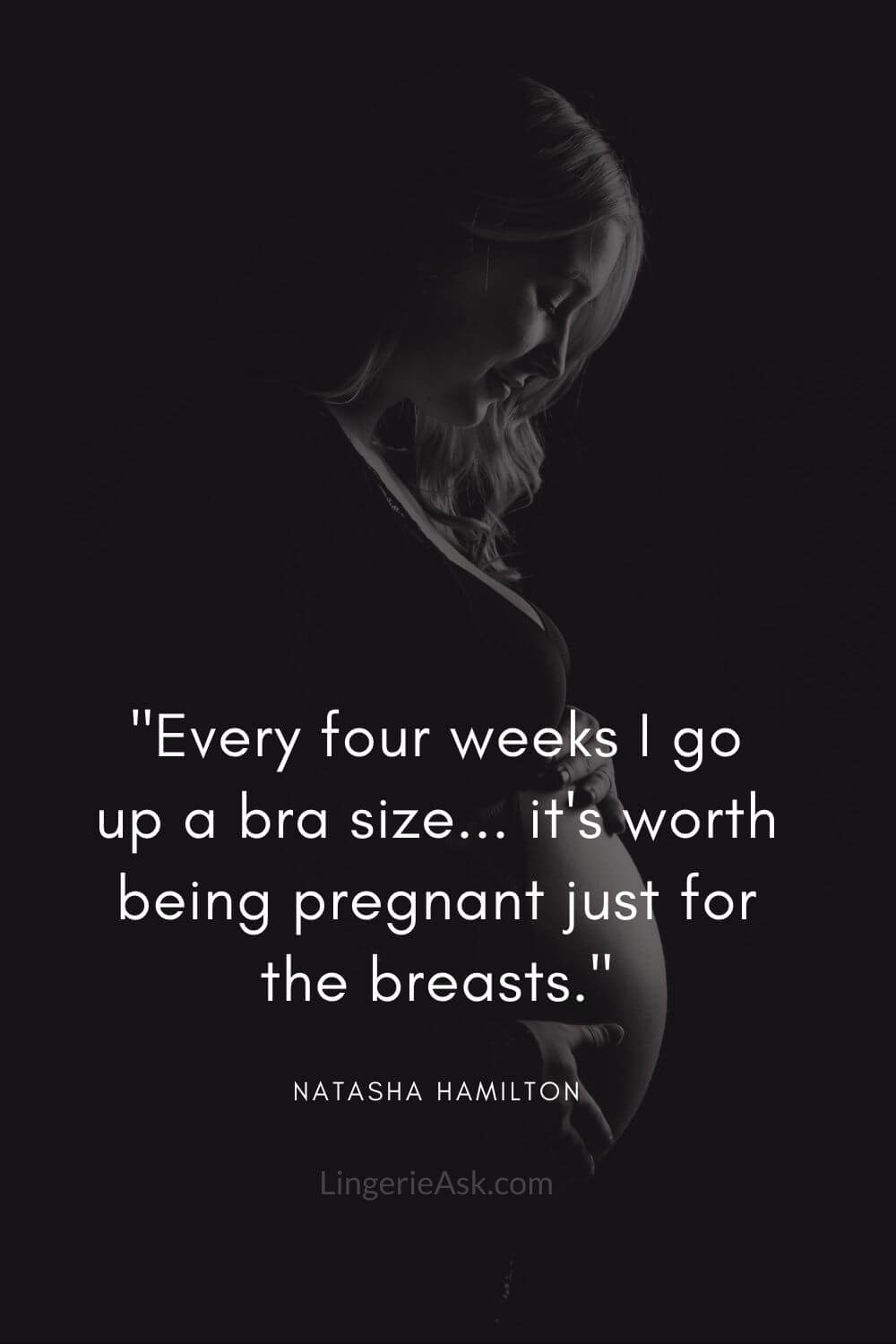 "Designers have to keep the body in mind all the time. Think of the girl's undergarments: the bra is always key."

~ Candice Huffine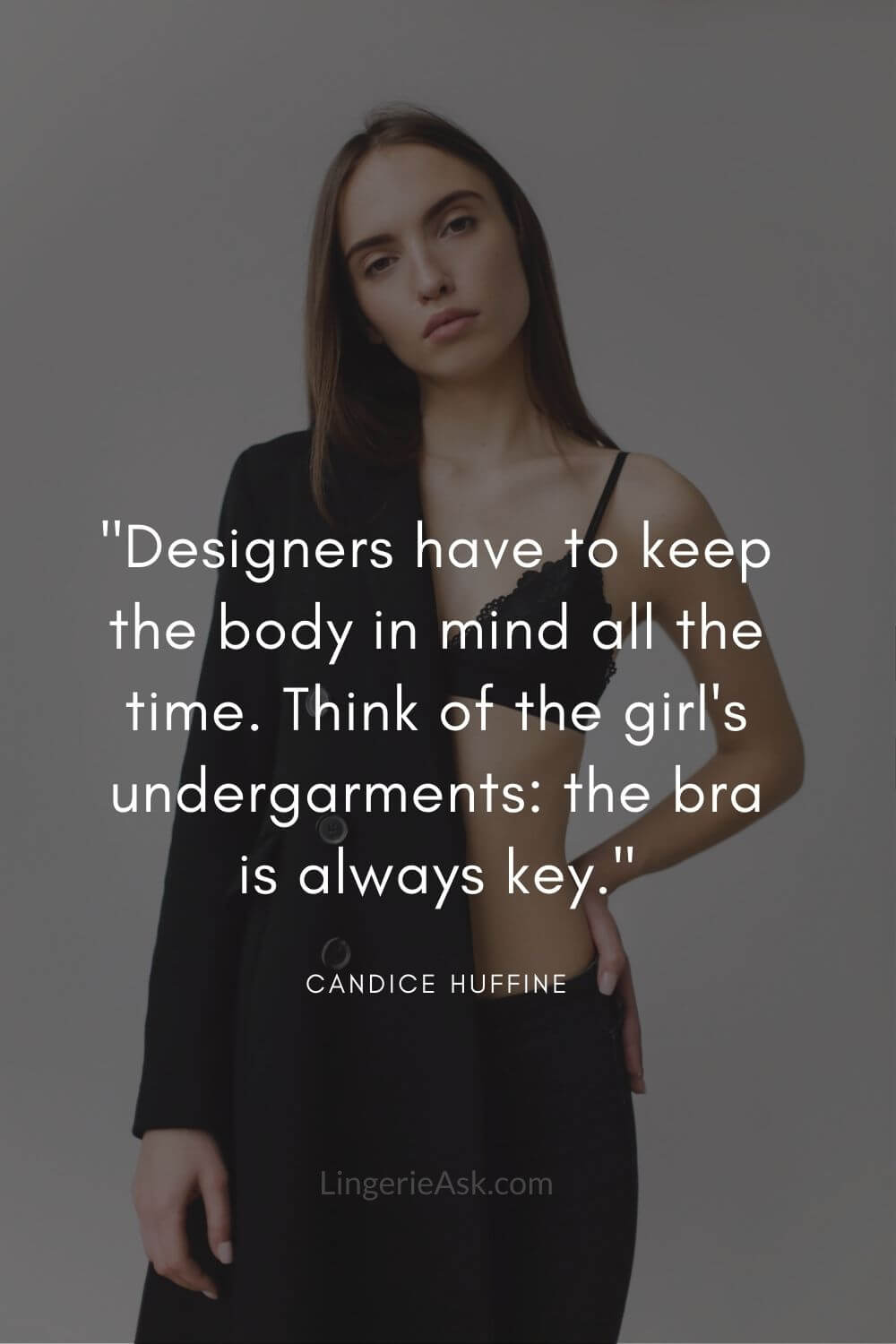 "Forty pictures I was in, and all I remember is 'What kind of bra will you be wearing today, honey?' That was always the area of big decision – from the neck to the navel."

~ Donna Reed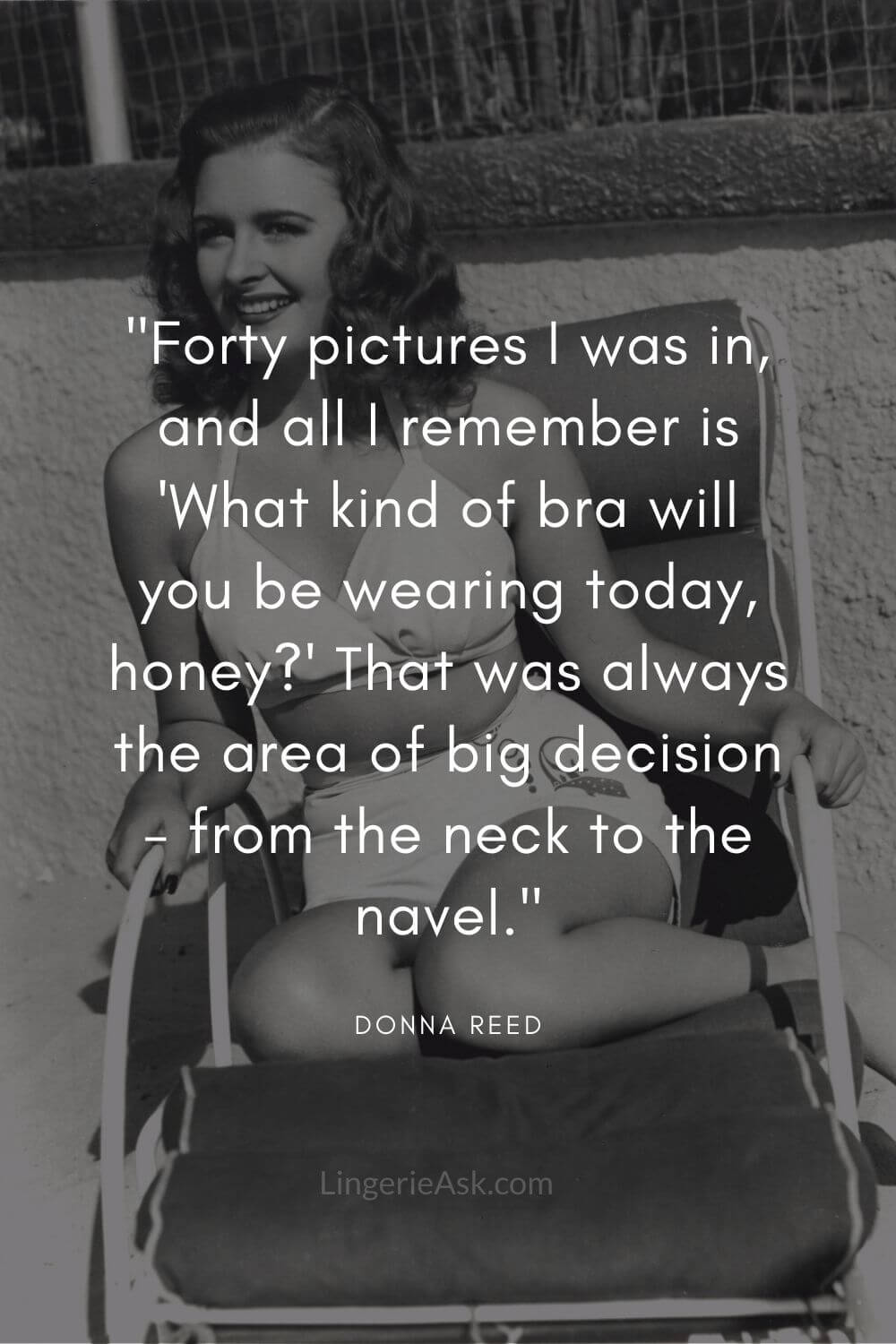 "Friends are like bras: close to your heart and there for support."

~ Donna Roberts
"I didn't even know my bra size until I made a movie."

~ Angelina Jolie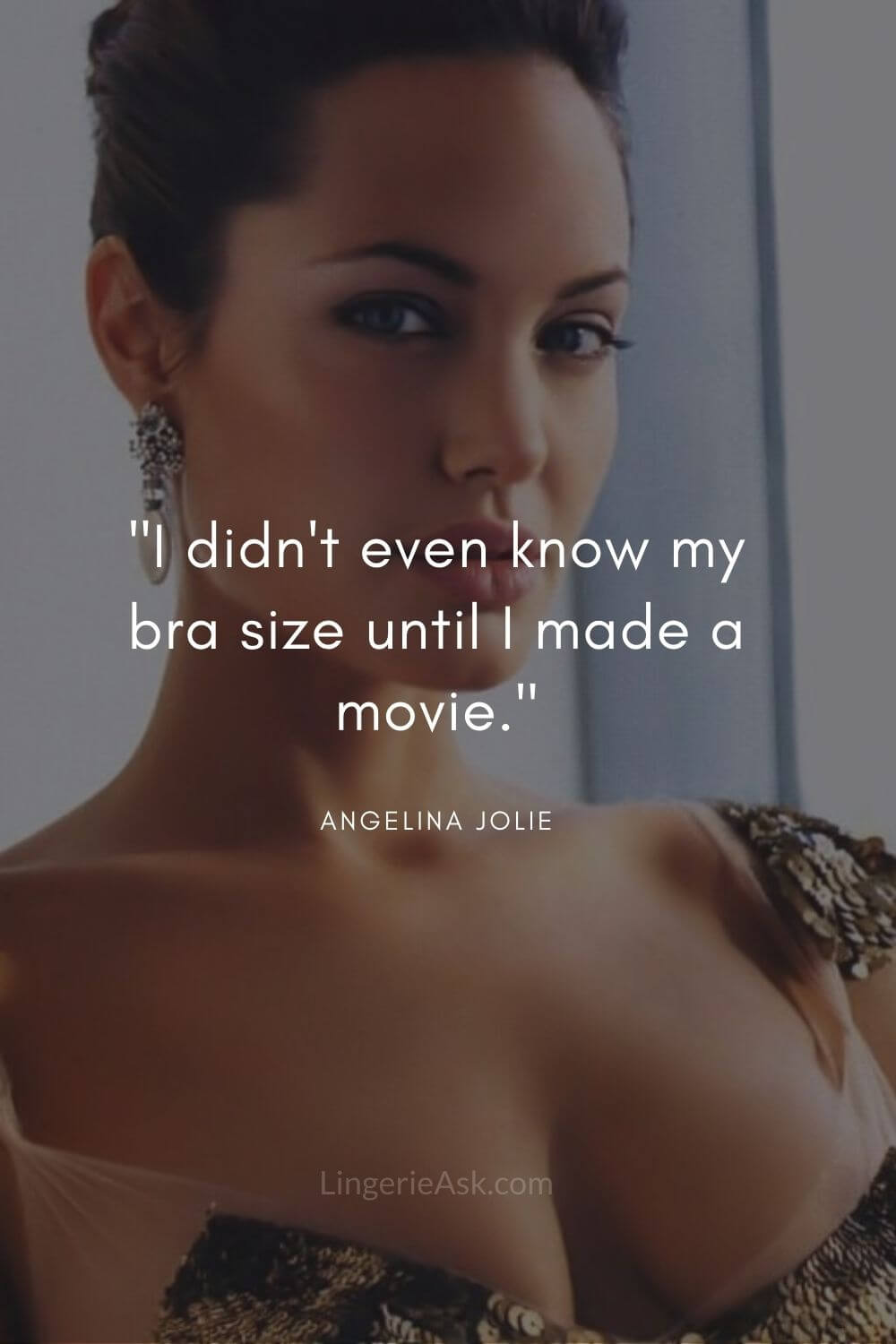 "I have more faith in my bra than I have in my accountant."

~ Laurie Notaro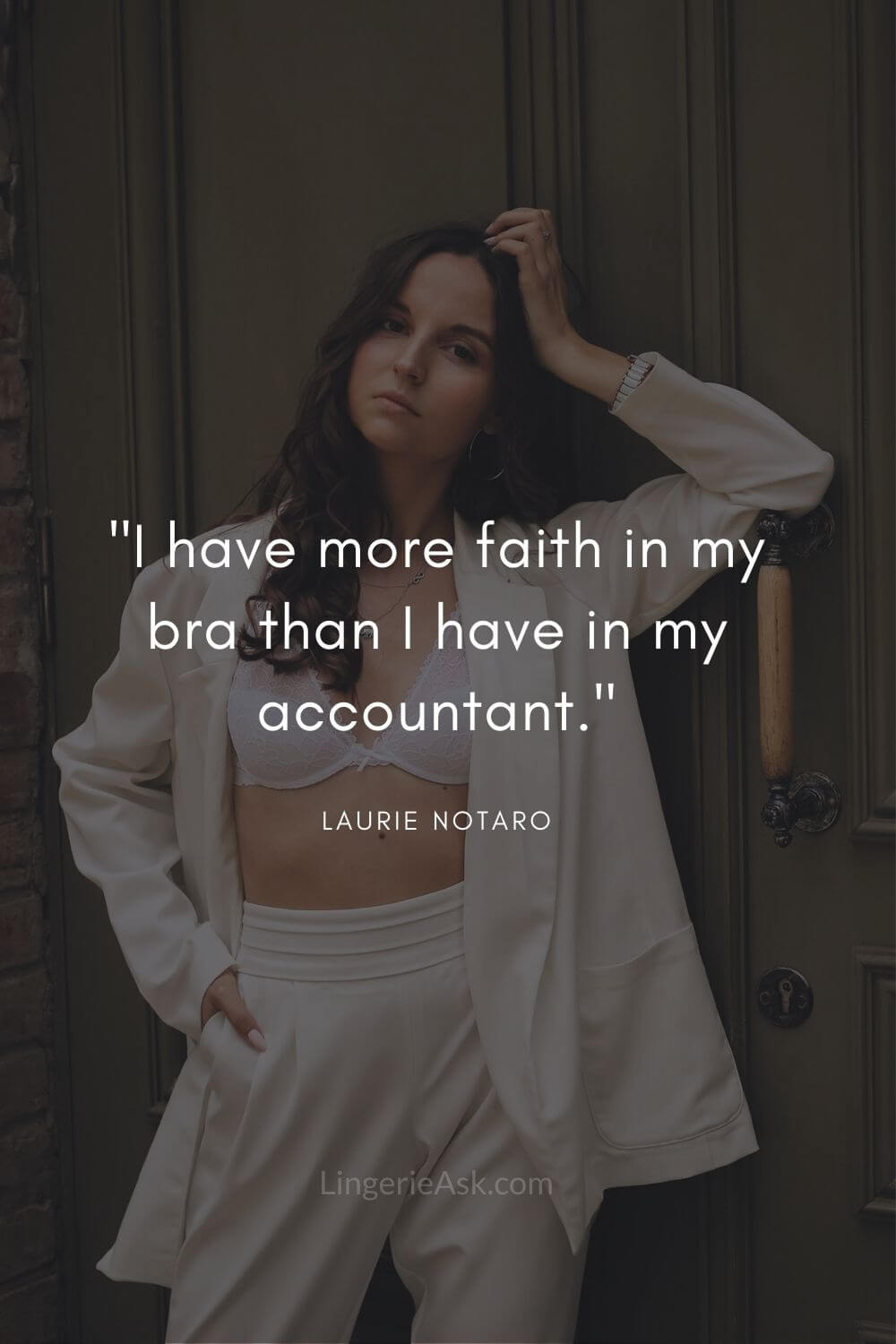 "I have to wear two sports bras when I do my cardio. It takes a lot to hold these puppies up!"

~ Fergie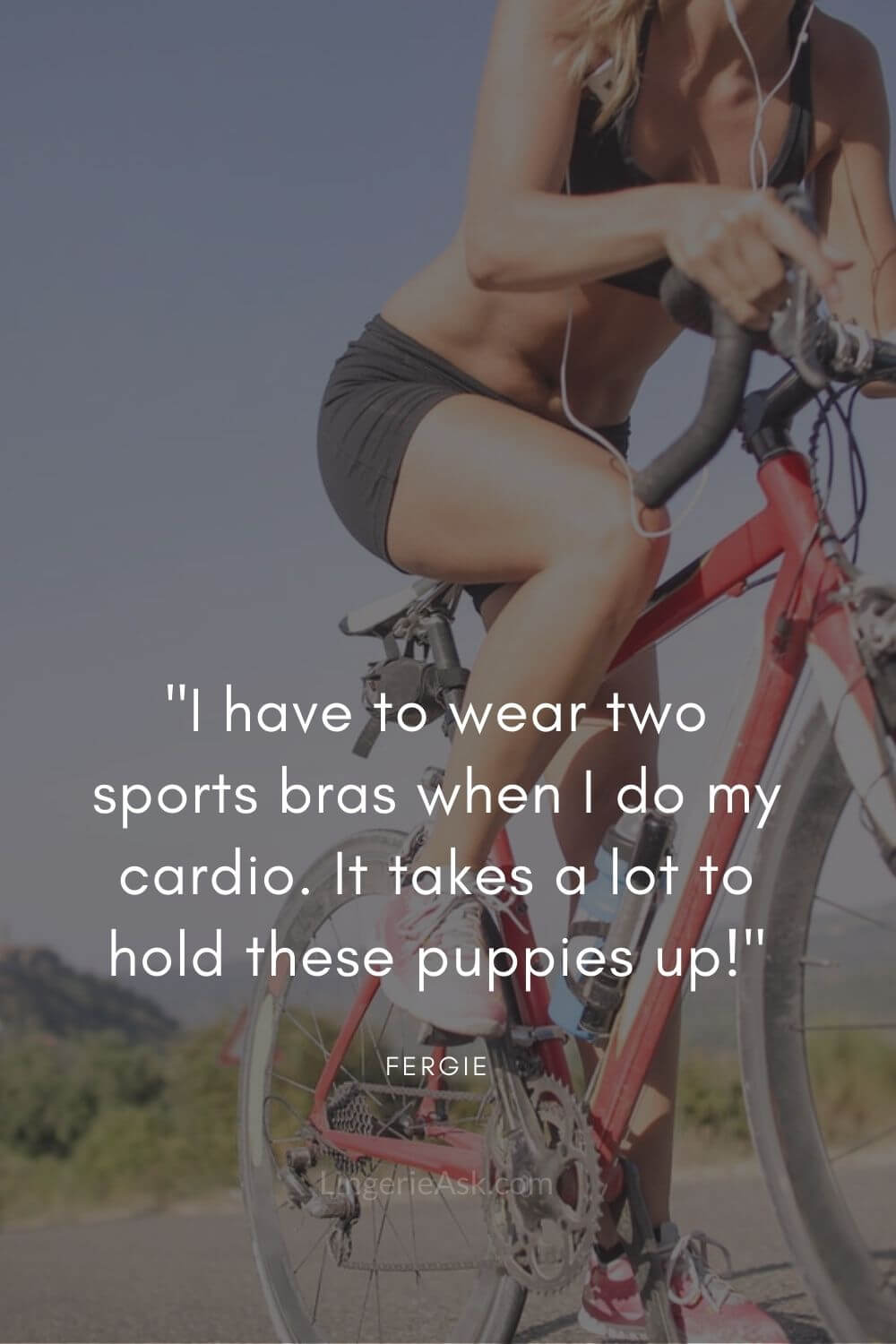 "Friends are the support bras of life."

~ Lisa Kleypas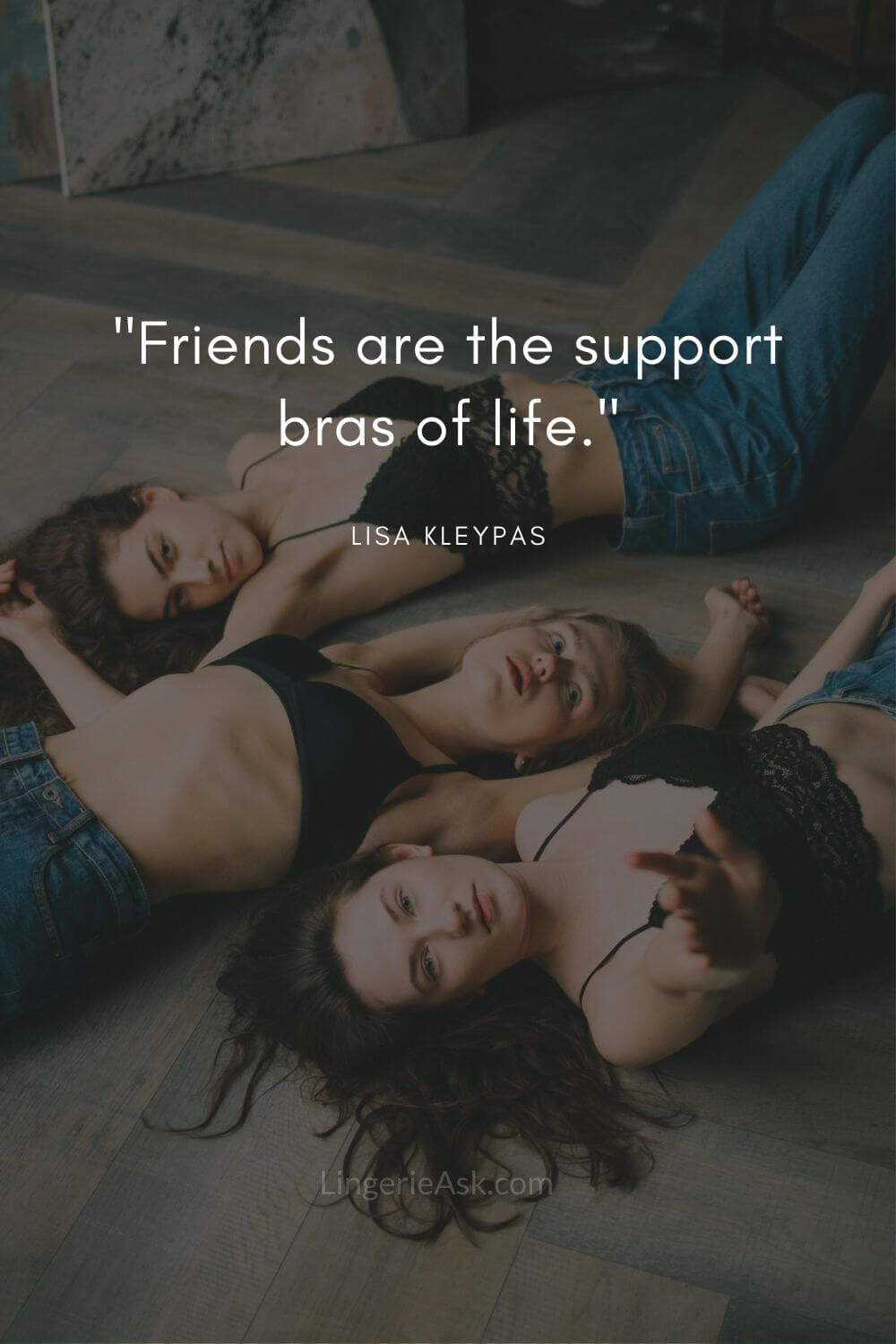 "If I'm wearing a top, I don't wear a bra. If I'm wearing a bra, I just wear a bra."

~ Rihanna
"I'm not perfect. But clothes help. A good bra with some underwire definitely helps a lot!"

~ Katherine Heigl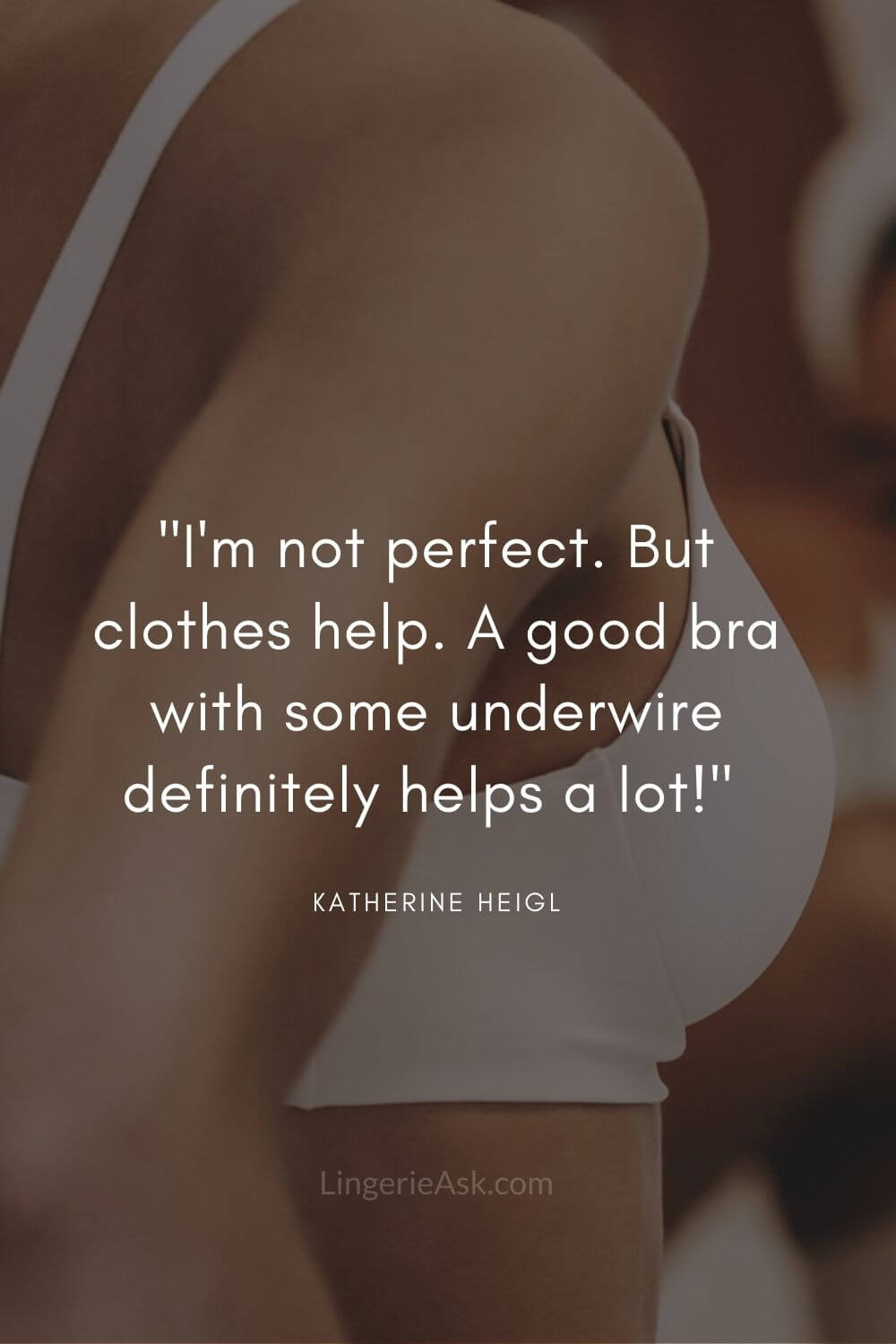 In my film 'Queen', there was a funny moment with the bra. My director called and said they are blurring the bra. They said it is vulgar. Our director was furious about it. We are artistes… We see props as they are. A woman's bra is not a danger to the society.

― Kangana Ranaut
"People think I'm trying to make a fashion statement because I never wear a bra. It's really that I'm a tomboy at heart."

~ Cameron Diaz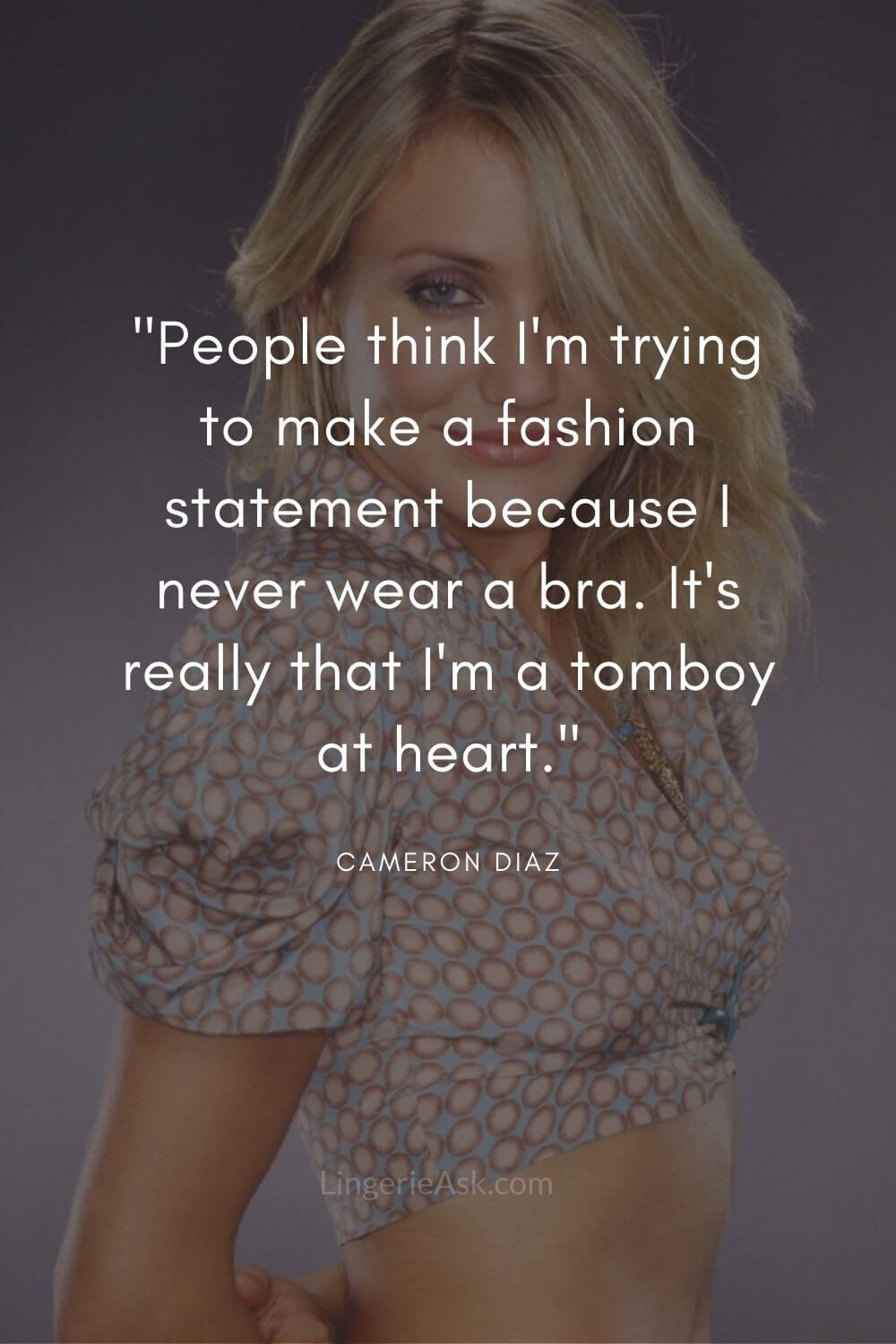 "Who needs a handbag? I put my money in my bra."

~ Neneh Cherry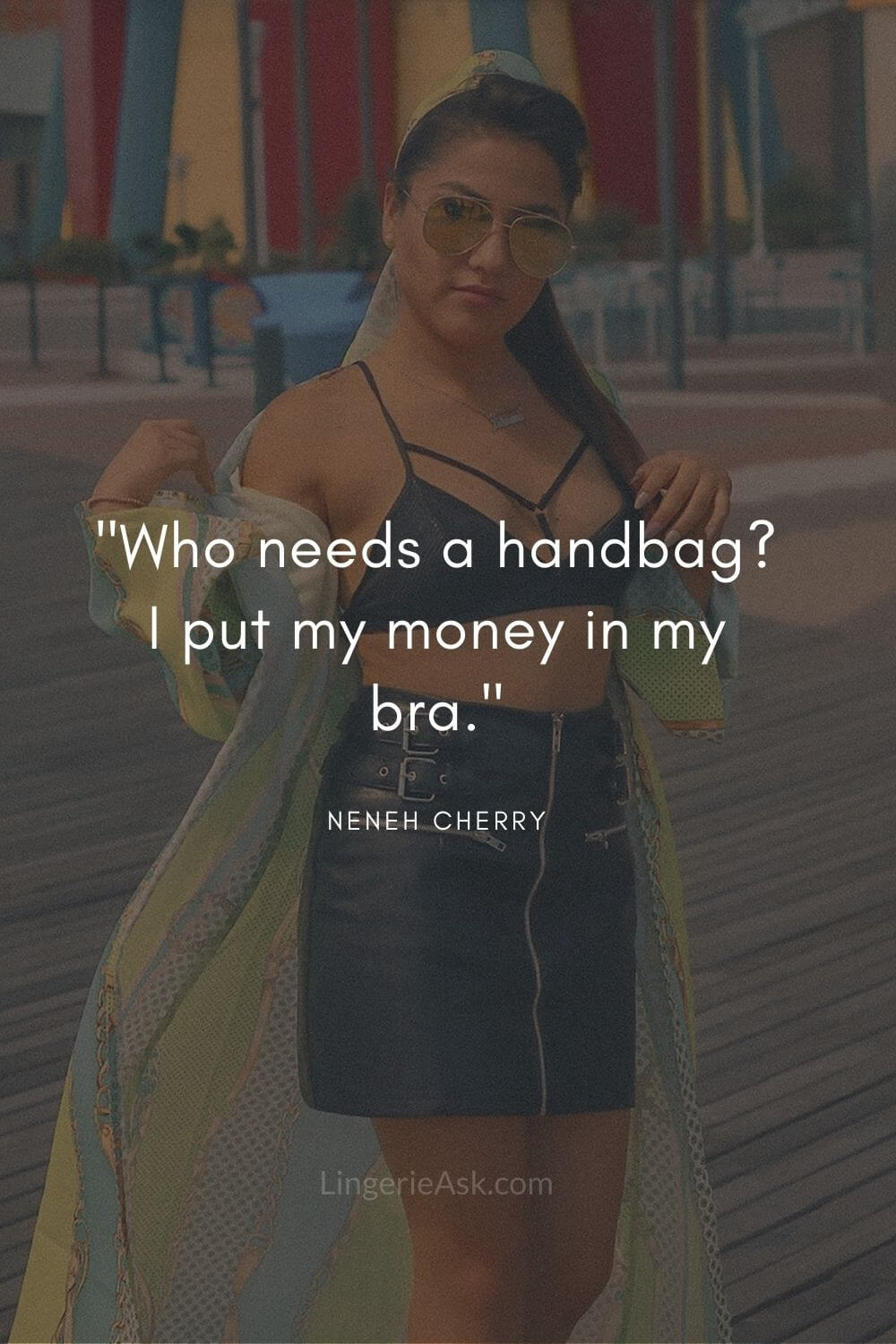 "With small breasts, you don't have to wear a bra with dresses that have some support. It feels sexy without one."

~ Sandra Oh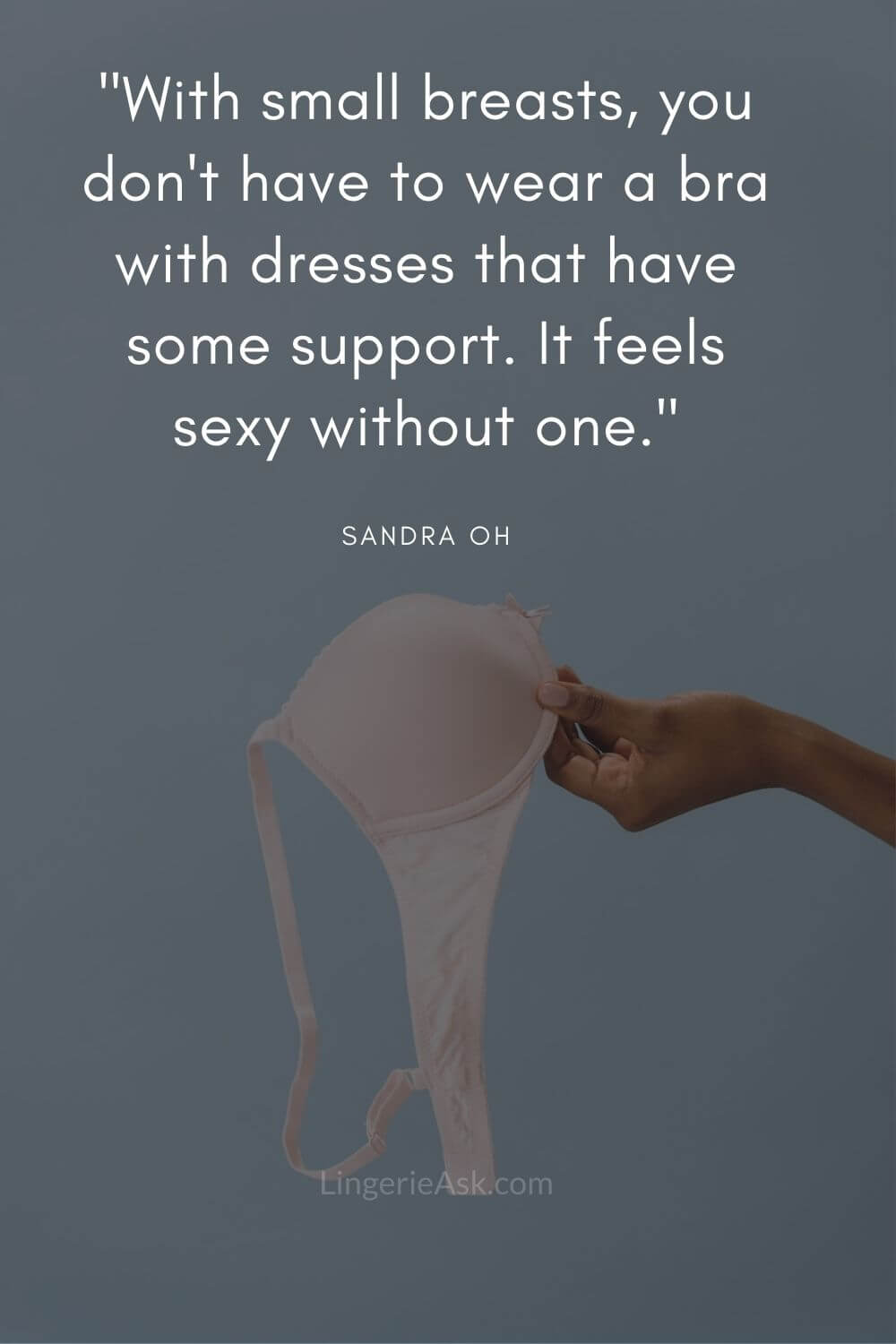 ---
Some more Bra captions for Instagram
"A well-fitted bra can lift more than just your breasts; it can lift your confidence too. #supportwomen #bodypositivity"
"Wearing a bra should be a personal choice, not a societal expectation. Celebrate your freedom to choose. #feminism #bodyautonomy"
"My bra is not just a piece of clothing, it's a symbol of strength and resilience. #womenempowerment #selflove"
"When I put on a comfortable bra, I feel like I can conquer the world. Nothing can stop me. #confidenceboost #girlpower"
"There's nothing wrong with flaunting your bra if it makes you feel confident and sexy. Let's break the taboo. #bodypositivity #feminism"
"To all the women out there: don't let anyone tell you what kind of bra you should wear. You know your body best. #bodyautonomy #womenempowerment"
"Wearing a bra is not about pleasing others, it's about feeling comfortable and confident in your own skin. #selflove #girlpower"
"A bra is not just a functional undergarment, it's a form of self-expression. Choose a bra that reflects your personality. #bodypositivity #feminism"
"Your bra size does not define your worth. You are beautiful and deserving of love and respect, no matter what. #selfacceptance #womenempowerment"
"Let's celebrate our bodies, including our breasts and the bras that support them. Every woman deserves to feel comfortable and confident. #bodypositivity #girlpower"
Disclaimer: The images uploaded on the pages are downloaded from pixabay.com, pexels.com and carry no resemblance to the quotes and respective person.