Corsets were the symbols of expressing feminine figures in older days. But the lesser-known fact is that it helps control back pain and correct posture, balance weight, correct posture, and also can be used to slim your waist. There are many types of corsets as well, and one such is the Waspie corset, and we are here to tell you what is a waspie corset and how do we wear one?
What is a waspie corset?
A waspie corset is an underbust model, and by that, it means that it stops right under the bust at the waistline and right above the hip. They're relatively smaller and shorter than other underbust corsets. It resembles a wide belt tied around the waist and hips, more than resembling a corset.
Even though there isn't a specific measure to determine if something is a waspie corset or not, the general idea is that they measure a maximum of 8 inches and are mostly smaller than that. They're primarily used for waist training more than the purpose of a traditional corset.
Usually, they're made of sturdy and durable materials that have a metal boning, usually steel, similar to other corsets. The function is to slim your waist and therefore give a structured silhouette for your body. By narrowing their waist and creating a waistline, they basically exaggerate the purpose more than what long corsets do.
What is the use of a waspie corset?
Waspie corsets are usually preferred by people who wish to show off a slimmer waist without having to compromise on a seamless outfit. This is because they help deliver a smooth finish and don't show up or add a lot of bulk to your outer clothing layers. Since they look and act like belts, they can also be worn on top of dresses to look like an added accessory.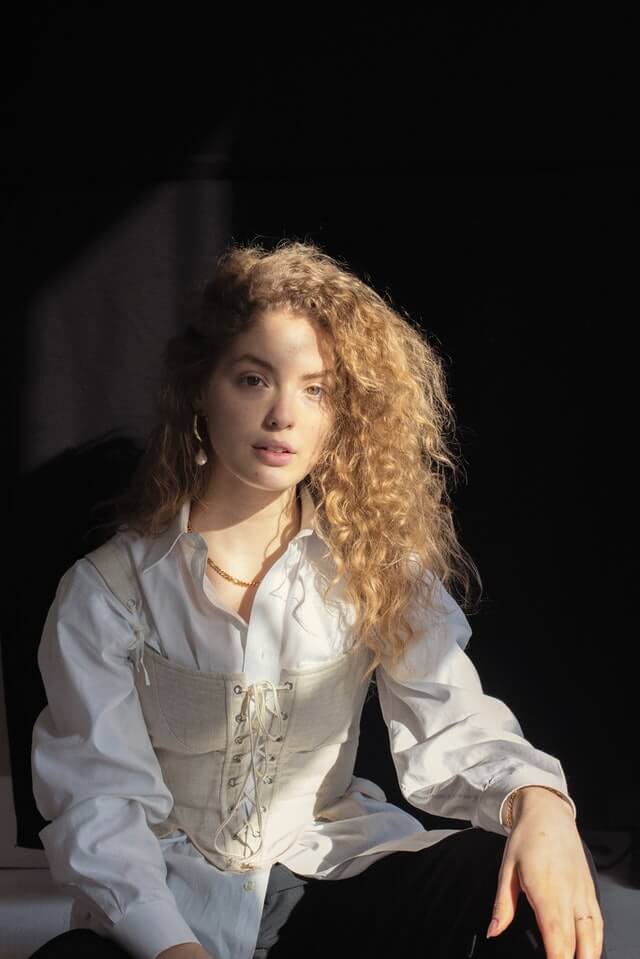 Even though they don't match the level of support and shape control of traditional corsets, they serve the purpose adequately and enhance any training regimen you're undergoing for your waist. They are quite understated commodities but slim your structure quite efficiently. Even though they're usually confused with cinchers, they're two different things in the lingerie world.
Due to the lesser area and fabric, there's no compromise on the effectiveness. The corset concentrates only on your waistline and doesn't narrow your hips or affect your rib cage, which creates a wasp waist-like effect over time. Especially for people with a shorter torso, the size of the corset helps take care of your body and doesn't let the boning harm your chest.
As the focus is just on your waist, it is easier to find the right waspie for you as it involves only one measurement. They don't constrict your movement, actives or make sitting and bending down harder.
How do I wear a waspie corset?
Similar to traditional corsets, waspie corsets can also be worn under dresses and tops for the cinching effect. This will highlight your waistline, give your body a better structure, add more support to your back and give a slight lift to your chest without showing up on your clothes, poking you with the boning, or narrowing your hip and ribcage.
But, since waspies look like belts, they function well as one, even on top of your clothing. With the number of options available, waspie corsets have attractive designs that can match any dress effortlessly. They also highlight your waistline and enhance it, adding an hourglass figure to your body.
For a chic, boho look, you can wear them wear under short skirts, tights, leggings, and stockings. Not just limited to these, waspie corsets come with garter belts that add impressive design and give an incredible-looking waist. They add a vintage look if worn on top and hence can fit event gowns and statement dresses to act as accessories.
How to conceal waspie corsets?
There's also a practice of corset stealthing that is used to make your corset effect obvious but look subtle. Due to the size and nature of a waspie corset, they're easy to conceal under undergarments of tops. To ensure this, it's better to find the right size that fits, choosing corsets with light and relatively smooth fabrics like satin, mesh, and lace, and using satin lace for a flat look.
Tweaking your cinching technique and pairing them with the right dresses of thicker fabrics, patterned tops, and thicker belts outside helps a lot. Tops and high-waisted bottoms that give you a defined waistline also suit them perfectly. We hope you found this article about What is a Waspie Corset and How Do I Wear One? Useful.