Whether you want to admit it or not, but this is the fact that the base of your wardrobe is your lingerie sets.
But, do you know that how many bras you should have?
Well, it totally depends on you that how many bras you need. But if we recommend, you must have 9 styles of bras that will help you to meet your every need. Along with the quantity & style, you should have to take care of the colour of the bra.
You must have a Black, Nude, & White coloured bra as all these colours in the bra go with every coloured dress. In short, you must have one dark coloured bra and 2 light coloured bras that match your skin tone.
There is a list of bras, that you must have in your wardrobe: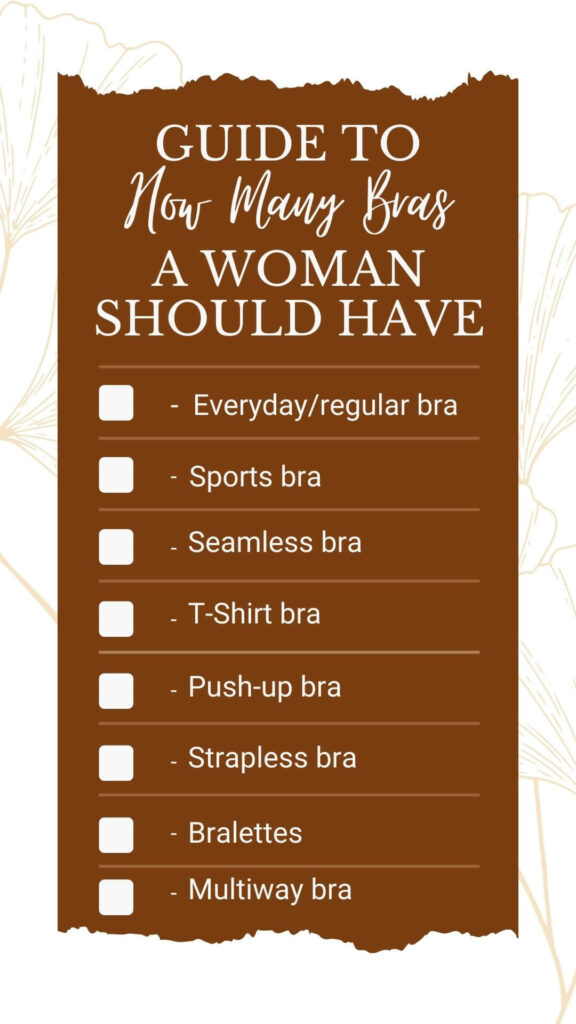 Bra plays an important role in the everyday life of a woman as there is a different bra for every dress of a woman like if you wear an off-shoulder dress then you need a strapless bra similarly if you wear a backless dress then you must have a backless bra. There are so many bra styles that fulfil the different needs of every woman.
Now a different question comes to mind, will you have to buy a different bra for each different dress? Simply the answer is "No".
You don't have to spend money to buy different bras for each of your different outfits. In this article, we will tell you about some such bras that you must have. By doing this, you will not need to buy too many bras, which will save your money as well as give you a better style and enhance your breast look.
Everyday/regular bra
Sports bra
Seamless bra
T-Shirt bra
Push-up bra
Strapless bra
Bralettes
Multiway bra
Everyday/Regular Bra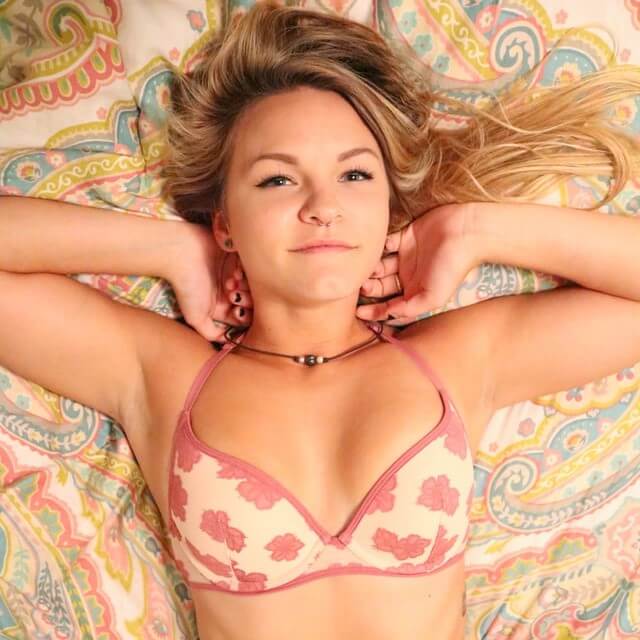 The everyday bra is worn every day just like its name. A normal bra provides support and better shape to your boobs. It is a bra that is used on regular basis.
It provides a good comfort that's why every woman wears it every day. It is one of those bras that you can team up with almost every wear either casual or party wear.
These bras come with both padding and non-padding as well as with underwire and non-underwire too. Also, it is totally your choice that whether you want to wear half coverage or full as it is available in both.
You must have 4 to 5 regular bras in your wardrobe. As these are worn on regular basis, that's why the number of these bras should be more than that of other bras. In these 4 to 5 bras, you must have a Black, Nude, & White coloured bra also.
Sports Bra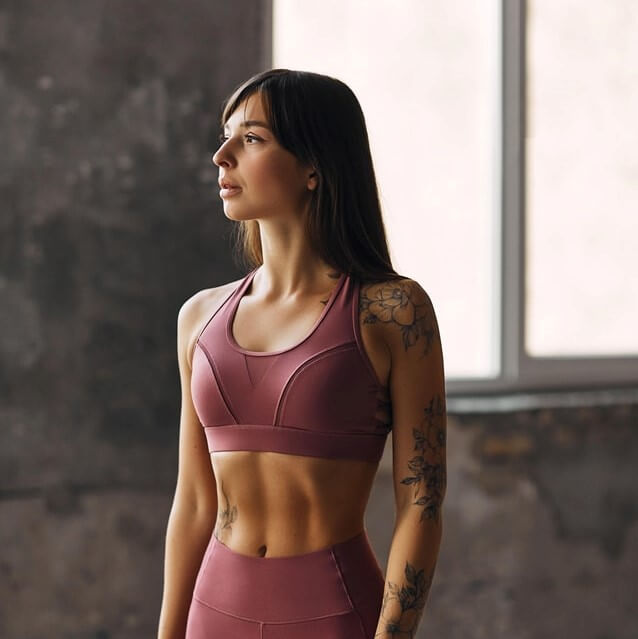 A sports bra is a bra that gives support and smooth shape to your breast at the time of physical activities. These bras are sturdier than regular/everyday bras. They minimize breast movement during physical activities like gymming, running, dancing, playing sports, yoga, etc. These are available in three different impact levels.
Those women who are intensively involved in physical activities, they must have at least 3 to 4 sports bra in their cupboard. And those women who are not that active in physical activities also should have at least 1 or 2 sports bras.
Seamless Bra
A bra that comes with the moulded cups is called a seamless bra. This bra has no seams and it creates a super smooth cleavage shape.
Generally, it is useful for those dresses that are too tight or skinny and the dress made from a piece of thin fabric.
You must have at least 2 seamless bras in a nude colour to wear under dresses like bodycon dresses, tightly fitted gowns, etc. These bras have come lightly padded as well as highly padded.
T-Shirt Bra
A T-shirt bra is a bra that is worn with a tight-fitted t-shirt and body-hugging outfits. It comes with the moulded cups that help to create a smooth shape for your boobs.
These styled bras have come with padding. Now it's totally the choice of a woman whether she wants to go with a lightly padded bra or a casual padded bra.
If you have small boobs then you may go with the highly padded or casual padded bra. Similarly is you have a larger breast, then you may go with a lightly padded bra.
These bras usually come without any lace and with a plain texture, which means the bra will not see through your top. Now talk about the number, then you must have at least 2 to 3 T-Shirt bras in your wardrobe.
Push Up Bra
Push up bra is similar to its name. A bra that uplifts your boobs and adds cleavage to them. This bra enhances your cleavage look in deep-neck dresses. It gives a tilt to your breast.
It is very helpful for those women who have a smaller bust as it helps to lift their boobs up and make them look bigger.
This styled bra has come with padding. You must have at least one push up bra in your wardrobe.
Strapless Bra
The strapless bra is a bra that has no straps at all. You don't have to worry about the straps in this bra. This bra is very useful as well as provide a seamless smooth look without any tension of straps.
The bra has come with a pad that provides a more smooth shape to your breast.
This bra can be worn under the outfit without the shoulder straps. This bra is the best option for off-shoulder dresses. But that doesn't mean that this is only useful for that dress type, this bra is also suitable for bandeau dresses, tube tops, etc.
You should have at least one strapless bra in your bra collection.
Bralettes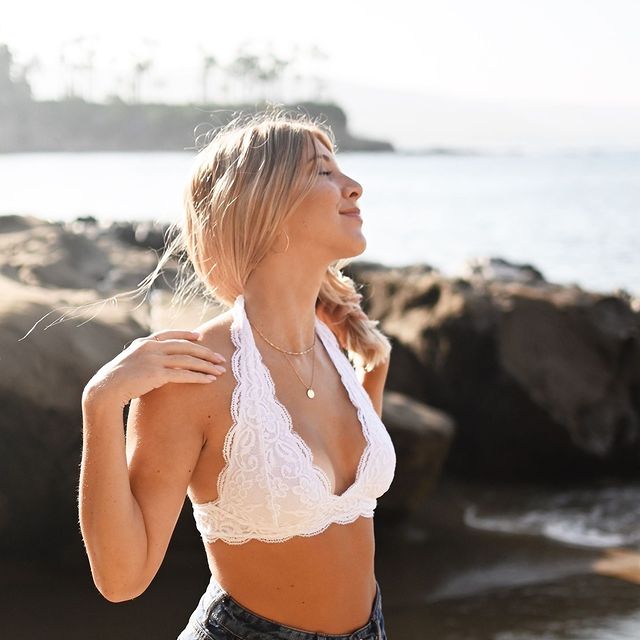 You can say that the bralette is a tight-fitted crop top with thin or noddle straps. This is the bra that a woman can wear as a top under the shrug, jacket, open shirt, etc or even without them. The bralettes come with lace or some light embroidery that adds extra casual wear look to you.
The bra works like a top as well as a bra. You can say that this bra is the most stylish bra in all bra types. This bra is complete itself, there is no need to wear anything over this.
At one bralette you should have in your cupboard.
Multiways Bra
A multiway bra is such a bra that can be wear in so many different styles. You can wear this bra with straps, without straps, under tube tops, with the off-shoulder top and many more.
You can replace almost all the other bras with this particular bra because this can fulfil almost all the requirements of a woman that she wants from a bra.
If you don't want to buy so many bras, then this bra is a great option for you. After buying this, you don't feel the need for any other bra.
Minimum two multiway bras you should have in your bra collection, one bra in a lighter/nude shade and the other one is in a darker/black shade.
Wrapping Up
The bra is a piece of cloth that gives support and a beautiful & smooth shape to your cleavage. A perfectly styled and fitted bra is taken your look one step ahead. Along with all uses of a bra, you should also think about how many bras a woman should have.
We have already discussed the number of bras should have for a woman, also which colour bra you must have.
With all this information, you should know which bra is suitable for which type of outfit. Every style bra has its own requirement such as strapless bra is the best bra for bandeau dresses, off-shoulder tops, etc.
In this article, we try to provide maximum related information. Hope it will help you to know more about the bra style, its need, the number of bras, etc.